We're coming up on 8 weeks of being quarantined in our homes, and I just wanted to reflect on the happenings, or lackthereof, so far. At first, people were doubtful and scared to go out. But then there are the people who just don't care or don't understand the importance of staying home, inturn they are putting themselves as well as the people around them at risk.
I do give it to those people that absolutely cannot stand being alone who actually distance themselves. Upon doing my weekly grocery store runs, I have seen people "hang out" in to parking lots, but they literally keep their distance… usually forming a circle with each people looking like they're at least 6 feet apart. Like, okay cool, I get it.
There's no talking to the people who don't give a shit about what the government or the CDC says about social distancing, the people who want the state to re-open. Do they not have enough sense to find things to do indoors? Have they not heard about Facetime or other video chat apps that allow them to converse and socialize with other people from afar? We live in an age where all of this is possible now… but seeing as how some people still don't take advantage of the technology that we have, those people are still living under a rock apparently.
Some of the kids that you normally see walking around on a normal day… are still… just walking around, closer than the 6 feet recommendation. The only difference from a normal day is… they're more frequent, since all the schools are out for the rest of the academic year.
A client that I talk to frequently brought up a point that not everyone has is easy to just stay at home comfortably… and this was in dealing with the troubled homes, anyone dealing with domestic violence and those who are abused at home. I get that home is worse place for them to be, but there's got to be alternatives to that side of things as well. I don't know… I can only hope for good things.
Other the other hand, for anyone that needs to hear this: There's no need to be afraid [of going outside]. You can confine yourselves to your homes, that's fine. Honestly, I think you have a better chance of being physically safe and healthy than those ignorant enough to disobey the social distancing guidelines out there. But your health and well-being are important as well. You're going to need to restock on essentials, what you need to continue living. Even if it's just a step outside your front door, to take a deep breath of the beautiful nature that's still out there. Just be smart about going out: wear a mask. If you're a germaphobe, wear gloves if you have to. Then disinfect yourselves when you get home.
All that I mentioned above should in general just apply to everyone, not just the scared ones. But I'm mainly directing this to the ignorant ones out there. You don't have to cause a riot or do a stupid march at the Boardwalk to prove that you're bored or that you don't have a job anymore. This is just my opinion and I haven't seen things from the other perspective yet, but I believe the health of the population is more important than anything else. Yes, a lot of lives have been changed by this virus outbreak. The entire world has changed. And I know there is a line between just everyone's health in general versus what helps people stay healthy (income from jobs). But if anything, and I might sound silly, this helps us really understand the old fashioned ways of living. Or, this could just be the start, the birth of a new way to live. Who knows?
This new quarantined lifestyle has taught me some things:
Only take/buy what you need. These damned toilet paper/paper products rations are fucking ridiculous.
I've saved money by ONLY buying groceries for the past 8 weeks, and it's mostly thanks to the stimulus checks we received. Oh, and with the exception of my recent Amazon order, but they were essential things that I can't find at grocery stores.
Talking to friends and family and checking in on them are more important than ever. It has always been an important thing that I always took advantage of, but it has helped me realize that staying in touch has also been important and that it's more important than ever to keep it going, even during these times.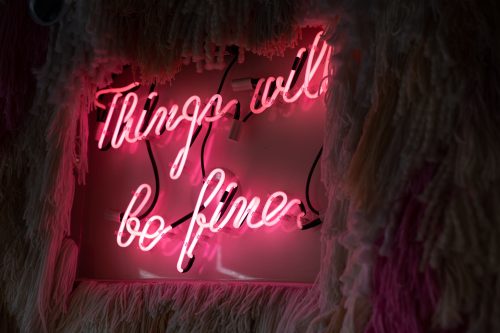 I think this is it for this entry. I'm hoping things will look up soon, such as a cure to this outbreak. I know someone who did a test for antibodies, someone who was almost on the brink of death from being super ill back in January of this year. And this may just be the answer the entire world needs to get rid of this outbreak. Keep your fingers crossed and your minds positive. Oh, and stay safe y'all.